Image by Heinrich Buttler
Image by Marcos Hermes
Image by Heinrich Buttler
DJ Nickodemus
Pee Wee Ellis & Fred Wesley, Musical Directors | WORLD PREMIERE
FUNK: EVOLUTION OF A REVOLUTION
music
Past Event
An explosive multi-media show that tells the story of the evolution of music that changed the world, led by two of its most important architects.
Masterminded by Pee Wee Ellis and Fred Wesley, two of the great creative powerhouses of Funk, this explosive multi-media performance tells the story of how Funk has impacted music and culture in its 50 years of life. Ellis and Wesley are cornerstones of the genre (Pee Wee as one its creators with James Brown himself in the late 1960s, and Fred carrying the torch on through the era of Bootsy Collins and George Clinton) and represent some of the deepest roots of the Funk Family Tree. FUNK: Evolution of a Revolution brings together a world-class group of musicians to chart the path of the music from its birth in 1965 to the present and into the future, from jazz to hip hop, New York to New Orleans, London to Lagos, Benin to Brazil and beyond.
"Pure soul satisfaction" —The Argus
ABOUT THE ARTISTS
Pee Wee Ellis
Few musicians get to celebrate their 74th ​birthday knee deep in a new project charting the history of Funk and its impact on music. Even fewer are still actively touring the world with their own bands or working in new collaborations. But after some 55 eventful years as a musician, bandleader, arranger and composer, Pee Wee Ellis can claim all those things.
His remarkable story spans six decades, starting in the 50s when he took himself and his sax off to New York city to find his heroes Miles Davis, Thelonious Monk and the great Sonny Rollins (who became his teacher and mentor.) A promising career leading jazz bands in Florida took an unexpected turn in the 1965 when he joined James Brown's sensational Revue, playing alto. Within six months he was bandleader/musical director and was co-writing with James Brown. 'Cold Sweat', widely acknowledged as the first true Funk record, and many of JB's hits for the next four years were the fruit of this collaboration.
By 1970 Pee Wee moved on to CTI in New York and was producing and directing for the likes of Brother Jack McDuff, Esther Phillips and George Benson. In 1979 in California he caught the ear of Van Morrison and began a five year spell as Van's Musical Director/bandleader, arranging the horns on albums such a Into the Music and Common One. During the 1990's Pee Wee moved to Europe and pursued a burgeoning solo career, releasing jazz albums including the critically acclaimed 12 and More Blues. He also formed the JB Horns with ex-James Brown alumni Maceo Parker and Fred Wesley, who toured widely to great acclaim. Pee Wee rejoined Van Morrison as bandleader and arranger for five more highly successful years around this time. Meanwhile, his worldwide reputation had become apparent as musical stars from Africa and Cuba (including Oumou Sangare, Cheikh Lo, Ali Farke Touré and Buena Vista Social Club stars Cachaito Lopez and Anga Diaz) sought his distinctive sound for their recordings.
Having led the spectacular 'Still Black, Still Proud' an African Tribute to James Brown and being a founder member of drumming legend Ginger Baker's Jazz Confusion in recent years, Pee Wee is now focused on his own projects: his band The Pee Wee Ellis Assembly, an autobiography and the new super show FUNK: Evolution of a Revolution.
"…the teamwork and old-school artistry demonstrated by Mr. Ellis' group was truly superb." —The Bulletin
Fred Wesley
Fred Wesley is the legendary bandleader, trombonist and author revered worldwide as one of the founding fathers of Funk, along with former colleagues James Brown, Pee Wee Ellis and George Clinton. He also is leader of the standard-setting band, the New JBs.
His critically-acclaimed memoir Hit Me, Fred: Recollections of a Side Man (Duke University Press, 2002) chronicles through hilarious stories a half-century of music through the eyes of one of the world's most-sampled, yet most humble, musicians.
Born in Columbus, Ga., and raised in Mobile, Ala., Fred began his career as a teenage trombonist with Ike and Tina Turner. He later was music director, arranger, producer, trombonist and a primary composer for Brown from 1968-1975, when he joined Parliament-Funkadelic and Bootsy's Rubber Band.
With Brown, Fred became "the world's most famous sideman, orchestrating the sinuous grooves and contributing the bold, surgically precise solos that defined the language of Funk." His distinctive sound as a trombonist and distinctive feel as an arranger later played into taking funk to the next level with George Clinton and Bootsy Collins.
Fred has recorded a dozen solo albums including the cult favorite House Party; he is featured in the recent HBO documentary Mr. Dynamite, as well as Soul Power, the Oscar-winning When We Were Kings, and countless other funk documentaries and books. In addition to touring with his band, he makes numerous guest appearances and gives master classes around the world.
Also a veteran of the Count Basie Orchestra, Fred has worked with scores of other artists including Ray Charles, Vanessa Williams, Pancho Sanchez, Deee-Lite, Christian McBride and Donald Harrison. He also collaborated with clarinetist David Krakauer and the Canadian artist Socalled to create the klezmer-funk-hip hop project Abraham Inc.
"[Fred Wesley is] one of the most influential instrumentalist/composer/arrangers in the annals of R&B, soul-jazz, and hop-hop. . . [and] one of the most sampled musicians in the world today."
—Timothy White – Billboard Magazine
Brian Hardgroove – Artistic Director and Bassist
During his many years as bandleader for rap music legends Public Enemy and Fine Arts Militia, Hardgroove has helped create some of the more complex staging for broadcast performance that either band has had to undertake.
An additional 3 years as bassist/percussionist/assistant manager with Bootsy Collins, gave Hardgroove a unique opportunity to help develop critical aspects of the funk legend's triumphant return to live performance in 2009.
Hardgroove will take a short break from his current multi-media production (Audio Rhythm Theory) with Stewart Copeland (The Police) to handle the artistic director duties for Funk: Evolution Of The Revolution.
"Mr. Ellis asking me to consider this position is among the highest of honors and I am deeply appreciative of his trust" -Hardgroove
SPECIAL GUESTS
Carleen Anderson
Carleen Anderson, one of the most respected vocalists of her generation and winner of Jazz FM's 2013 Best UK Vocalist award, first gained global recognition in 1991 as the singer/songwriter for the band, The Young Disciples, whose major single release, Apparently Nothing, continues to be a favorite amongst dance lovers across the world. Linked to James Brown via her mother, Vicki Anderson and stepfather, Bobby Byrd, she came to work with Pee Wee Ellis and Fred Wesley during a European tour in the late 1980s. Her successful solo career branches out to a variety of welcoming audiences.
"She's not just good, she's phenomenal. Carleen Anderson is one of a kind." – James Brown
Add 2
Add-2 has been captivating listeners & taste makers ears and imagination with his unique blend of Hip Hop, Soul and Jazz. From his acrobatic word play, his detailed story-telling and his no holds barred social commentary; Add-2 has emerged as a respected voice of clarity in the midst of the noise in a chaotic world. Growing up on Chicago's notorious south side, Add-2 was determined to tell a story that was not often told but was desperately needed: A story about survival.
After releasing several mixtapes including Save.Our.Souls, More Missed Calls and a collaborative EP with producer Khrysis titled "Between Heaven And Hell", Add-2 has earned a list of accomplishments including being featured on Mtv2, MtvU, FUSE, Shade 45, working with clothing company LRG, he has performed alongside legendary hip hop band The Roots, is an ambassador for Lupe Fiasco's MURAL Foundation, has been featured on Talib Kweli's song "Great Day In The Mourning" and has received praise from rapper/actor Common, who named Add-2 an artist to watch:
"With artists like Add-2, he is somebody who seems like he really cares about the culture and cares about uplifting people, and that's inspirational to see, I get inspired by people that do that. No matter what age you are, where you're from, when you're really trying to do something good, I see that and I'm like, 'man…' It's a good reminder of what I should be doing." – Common
In October 2013, Add-2 officially joined 9th Wonder's music label JAMLA Records and has recently released his anticipated new album "Prey For The Poor". The new album features Rapsody, Raheem Devaughn, Heather Victoria, Jamila Woods, Sam Trump and production from the Soul Council. Add-2's Prey For The Poor is now available for purchase.
Nickodemus
Nickodemus has been touring as a DJ all over the World since the mid 90's. As a producer, he has released three albums & remix albums entitled 'Endangered Species' 'Sun People' & 'Moon People', as well as 10 'Turntables on the Hudson' compilations to date. As an experienced musical traveler, he excels mostly when playing in versatile settings, letting space and time guide the journey.
Hamdan Al Abri
Dubai born and raised Singer/Songwriter Hamdan Al-Abri began vocalizing at a young age, but this soon developed into more than a mere hobby. Hamdan has released his self-titled solo debut EP. Comprising of not only five diverging tracks, but also exhibiting a burgeoning intimacy through the perennial questions of Life, Love and Death
Proudly in association with Abu Dhabi Classic FM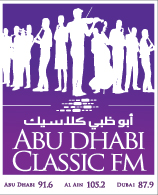 Related Events
Tonight! FUNK After Party
at Up & Below.
Guest DJ Nickodemus
10:00 pm onwards
Courtyard By Marriott World Trade Center Abu Dhabi
—————————
Film Screening – The Night James Brown Saved Boston
Preceded by an introduction from Funk Members 'Evolution of the Revolution' moderated by Amir Al-Islam
Wednesday, April 6, 2016 | 6:30-10:00pm | Black Box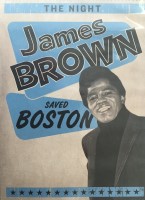 Update Required To play the media you will need to either update your browser to a recent version or update your Flash plugin.