50th Anniversary Concert | UAE Premiere
MEREDITH MONK & VOCAL ENSEMBLE
music
Past Event
Meredith Monk's visionary fusion of sound and movement is as daring now as it was when she debuted five decades ago.
Her influence on musicians both in and beyond the world of classical composition can be felt in the work of artists as varied as pop icon Björk, jazz experimentalist John Zorn, and innovative electronic composer DJ Spooky. This historic concert will include selections from several of Monk's most recent works — On Behalf of Nature, impermanence, and mercy — alongside classics from earlier decades, offering an expansive view of Monk's 50 years of making music.
In celebration of the 50th anniversary of her first performances in New York City, this concert focuses on her unique contribution to vocal music. It traces the evolution from the pioneering solo works she created for her own performance, to some of her landmark creations for the Vocal Ensemble she founded in 1978, and ultimately to excerpts from several of her elaborate large-scale music theater works for multiple voices and instruments. Of particular significance is that most of the people interpreting these works this evening are the same performers who originally performed them. Meredith Monk is joined by the extraordinary vocalists and instrumentalists who make up her ensemble.
"Monk has mapped a world that never quite existed in the history of the arts. At once visceral and ethereal, raw and rapt, her works banish the spurious complexities of urban life and reveal a kind of underground civilization, one that sings, dances, and meditates on timeless forces."
— Alex Ross, The New Yorker
ABOUT THE ARTIST
Over the course of a career that has spanned six decades across two centuries, Meredith Monk (born in 1942 in New York) has redefined opera, theater, dance, chamber, and orchestral music through her iconic interdisciplinary compositions and performances. Her magical and transformative output usually encompasses a complete symbiosis of multiple artistic practices and much of it—from the very beginning—has been extremely ambitious in scope. Yet at the same time, the core for Monk has always been the human voice, our most personal vehicle for artistic expression. A pioneer in what is now called "extended vocal technique" and "interdisciplinary performance," Monk creates works that thrive at the intersection of music and movement, image and object, light and sound in an effort to discover and weave together new modes of perception. Her groundbreaking exploration of the voice as an instrument, as an eloquent language in and of itself, expands the boundaries of musical composition, creating landscapes of sound that unearth feelings, energies, and memories for which there are no words. Over the last fifty years, she has been hailed as "a magician of the voice" and "one of America's coolest composers".
Celebrated internationally, Monk's work has been presented by BAM, Lincoln Center Festival, Houston Grand Opera, London's Barbican Centre, and at major venues in countries from Brazil to Syria. Among her many accolades, she was recently named an Officer of the Order of Arts and Letters by the Republic of France, and the 2012 Composer of the Year by Musical America. Monk is also one of NPR's 50 Great Voices, and has received a 2012 Doris Duke Artist Award and a 2011 Yoko Ono Lennon Courage Award for the Arts.
"One of contemporary music's great innovators." — Michael Quinn, The Classical Review
Proudly in association with Abu Dhabi Classic FM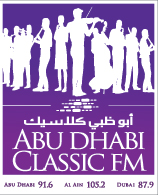 Related Events
Films by Meredith Monk
Ellis Island – Conceived & directed by Meredith Monk
The lives and struggles of some of the countless immigrants who arrived on Ellis Island during the 19th century in search of the American Dream. 1981, 28 Minutes
Book of Days – Conceived & directed by Meredith Monk
"Meredith Monk's first feature is everything one would expect… it's theatrical, intense, refreshing." (Variety) 1988, 75 Minutes
Wednesday, April 20, 6:30pm
Blue Hall
The Arts Center at NYU Abu Dhabi
Please register here
Dance Improvisation Workshop, led by Ellen Fisher
Thursday, April 21st | 5:00PM
Spaces are limited so sign-up for the event here